Filinvest welcomes rebound of BPO sector with more office space in Clark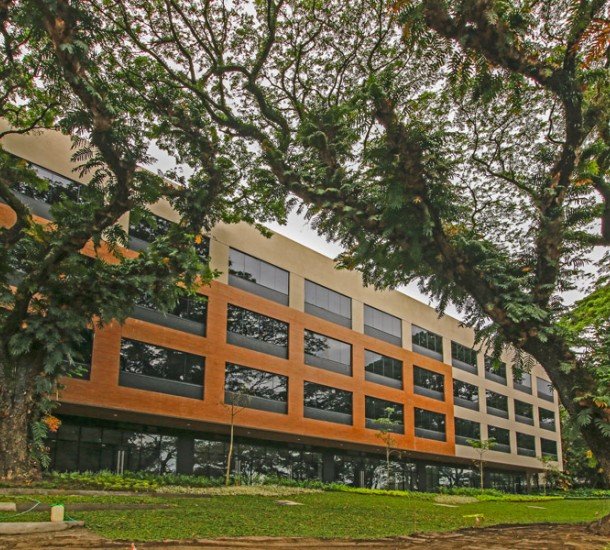 With the business process outsourcing (BPO) industry as target, Gotianun-led Filinvest Land Inc. (FLI) is expanding its office property assets within the 201-hectare Mimosa+ Leisure City in Clark, Pampanga.
FLI has broken ground for a new office building 7Workplus and also just topped out 4Workplus, which together would create 5,040 additional BPO seats. The former is expected to be completed in 2020.
Workplus is a green-oriented office campus that spans 4.6-ha. It will feature eight mid-rise buildings with a total expected gross leasable area of around 126,000 square meters.
"Workplus is an important component of this township, together with the 130-ha golf course and the luxurious Quest Plus Conference Center as they complement each other to provide a balanced mix of developments. This project also brings us closer to our vision of making Filinvest Mimosa+ a top-of-mind, year-round business and leisure destination," Janette Cordero, Filinvest Cyberzone Mimosa Inc. first vice president said in a press statement.
Workplus would be fully equipped to accommodate 24/7 BPO, information technology and knowledge-based companies, among others.
There are now two fully completed and substantially leased green office buildings in the area, 1Workplus and 2Workplus. Both buildings have retail area on the ground floor and are equipped with advanced fiber optic facilities.
"Workplus will attract locators not only because of its state-of-the-art features but also because of its refreshing, green campus environment. People working here will be inspired to be productive because of the work-life balance that it offers," Cordero added.
The office cluster is seen to benefit from its proximity to residential offerings, leisure components and a future high-end gaming complex. All these are designed to take advantage of the growing interest of investors and tourists in the progressing Clark Freeport Zone.
The opening of more office buildings is expected to provide vast employment opportunities for Pampanga's skilled workforce and spur economic growth in the region.
With the remaining Workplus buildings rising in the next three years, Filinvest Mimosa+ Leisure City is targeted to evolve into a key tourism and commerce destination.